Phrenology Head Poster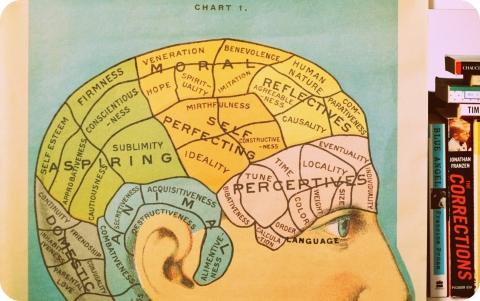 Phrenology was a quack science that started in 1796, lasted about a hundred years and finally fizzled out in the early 20th century. It may not have had any basis in fact, but it did produce many beautiful and curious charts.
The Phrenology Chart is featured as part of the photographic composition. It is not shown in it's entirety - just as you see above - only much larger and crisper.
Therapy types: